Subject: ELA (English Language Arts)
Lesson Length: 45 mins
Topic: Opinion Writing
Grade Level: 5
Objective: Persuasion
Standards: CCSS.ELA-LITERACY.W.5.1
Brief Description: Students will learn to support a point of view.
Know Before You Start: Students will need some background knowledge of opinion writing.
Comic 1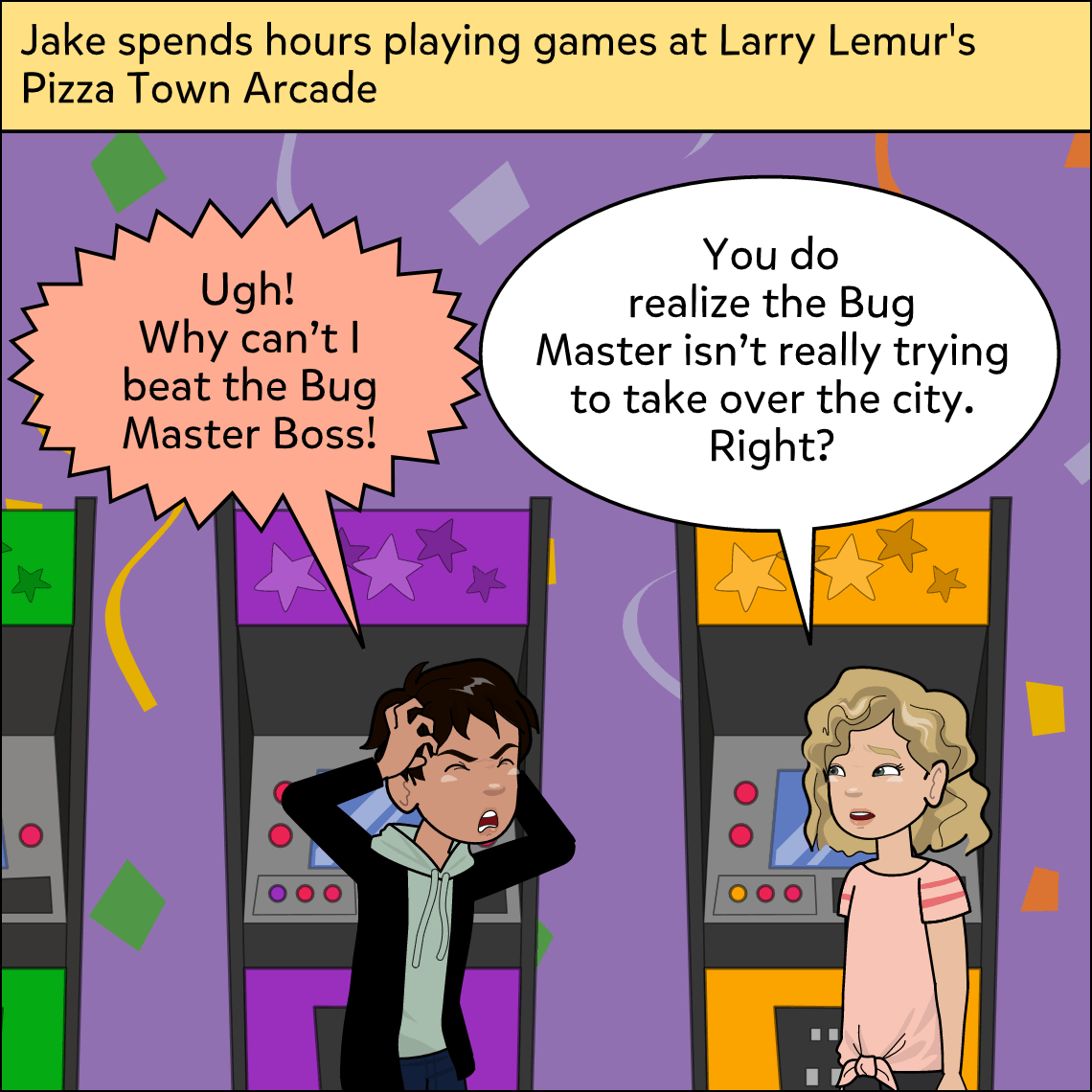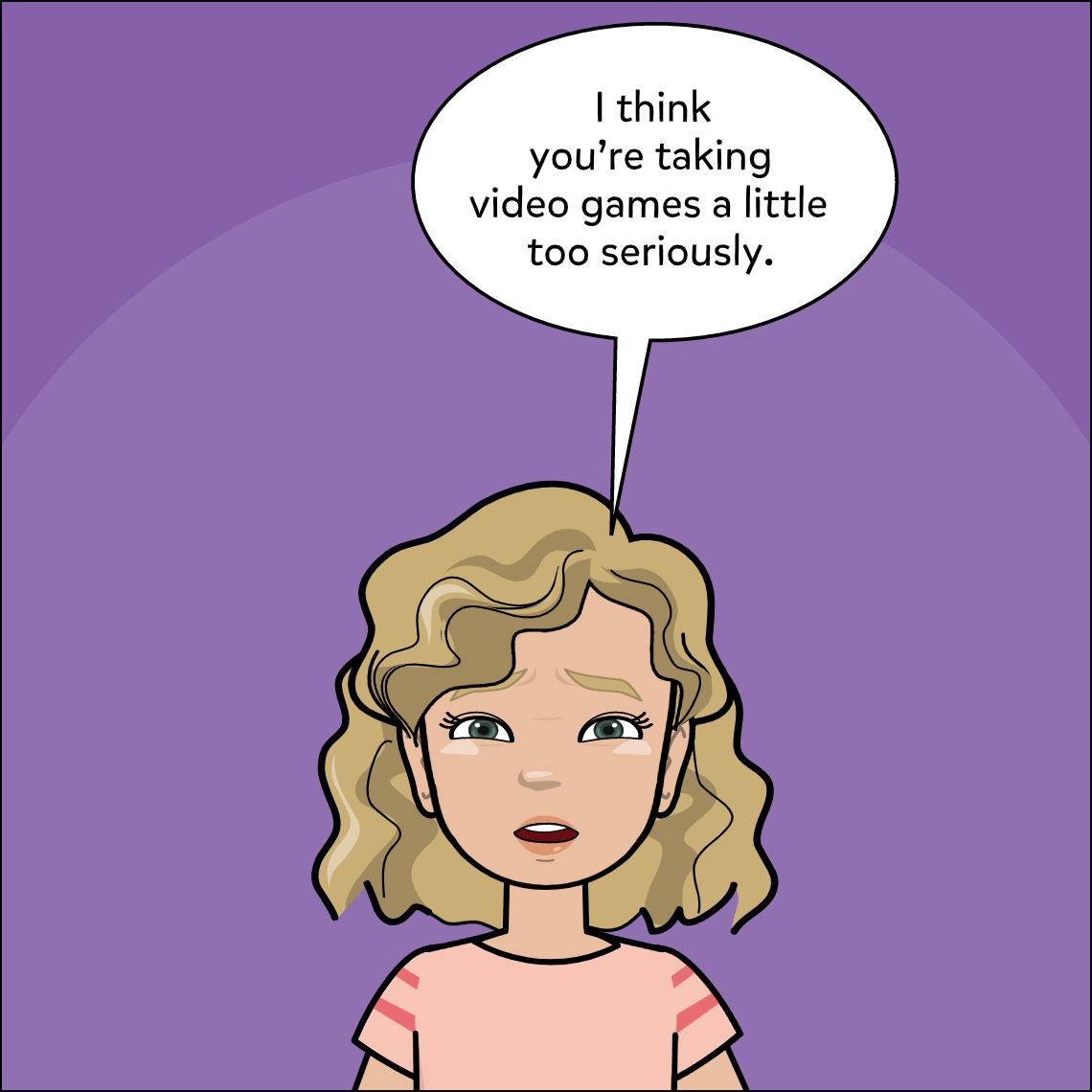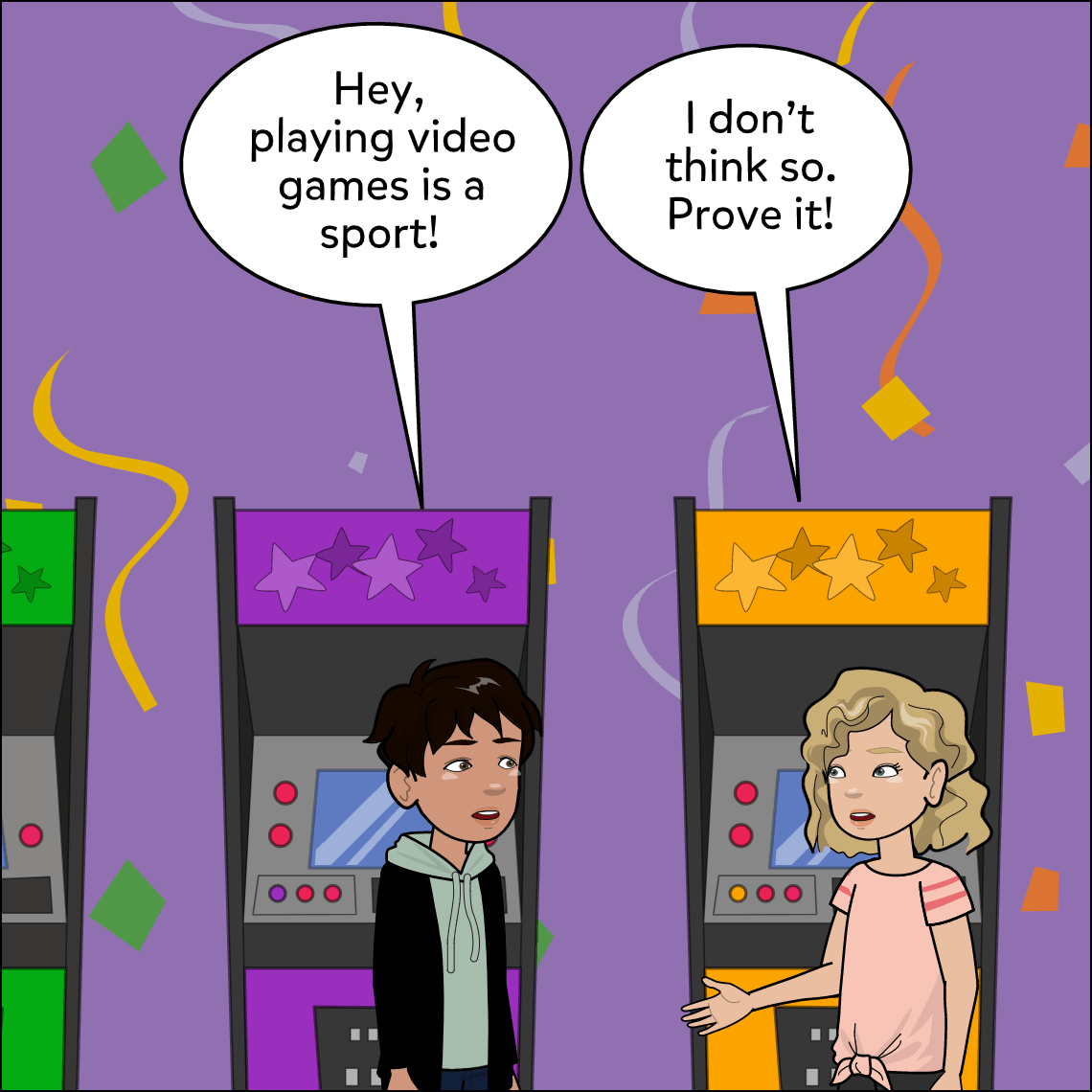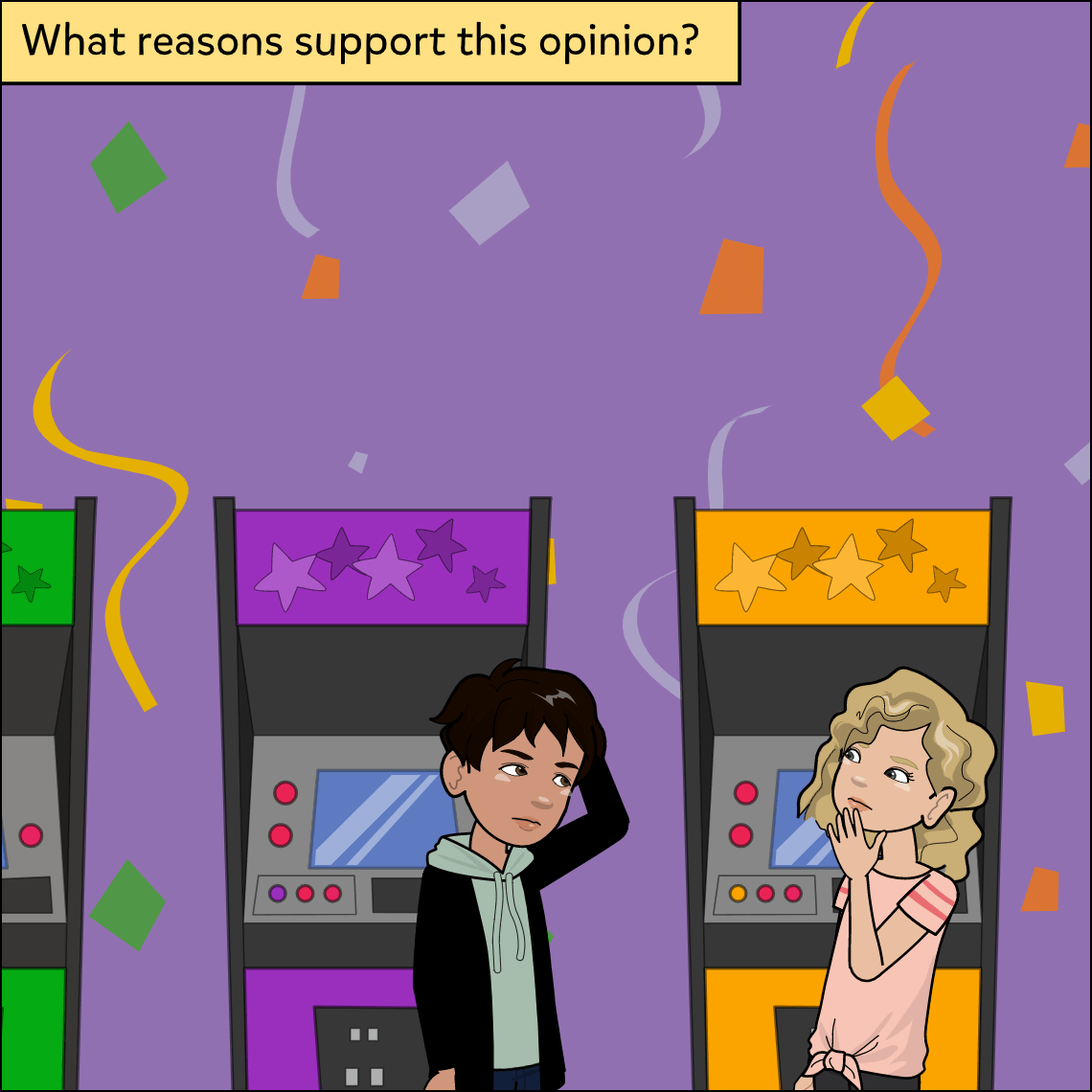 Comic 2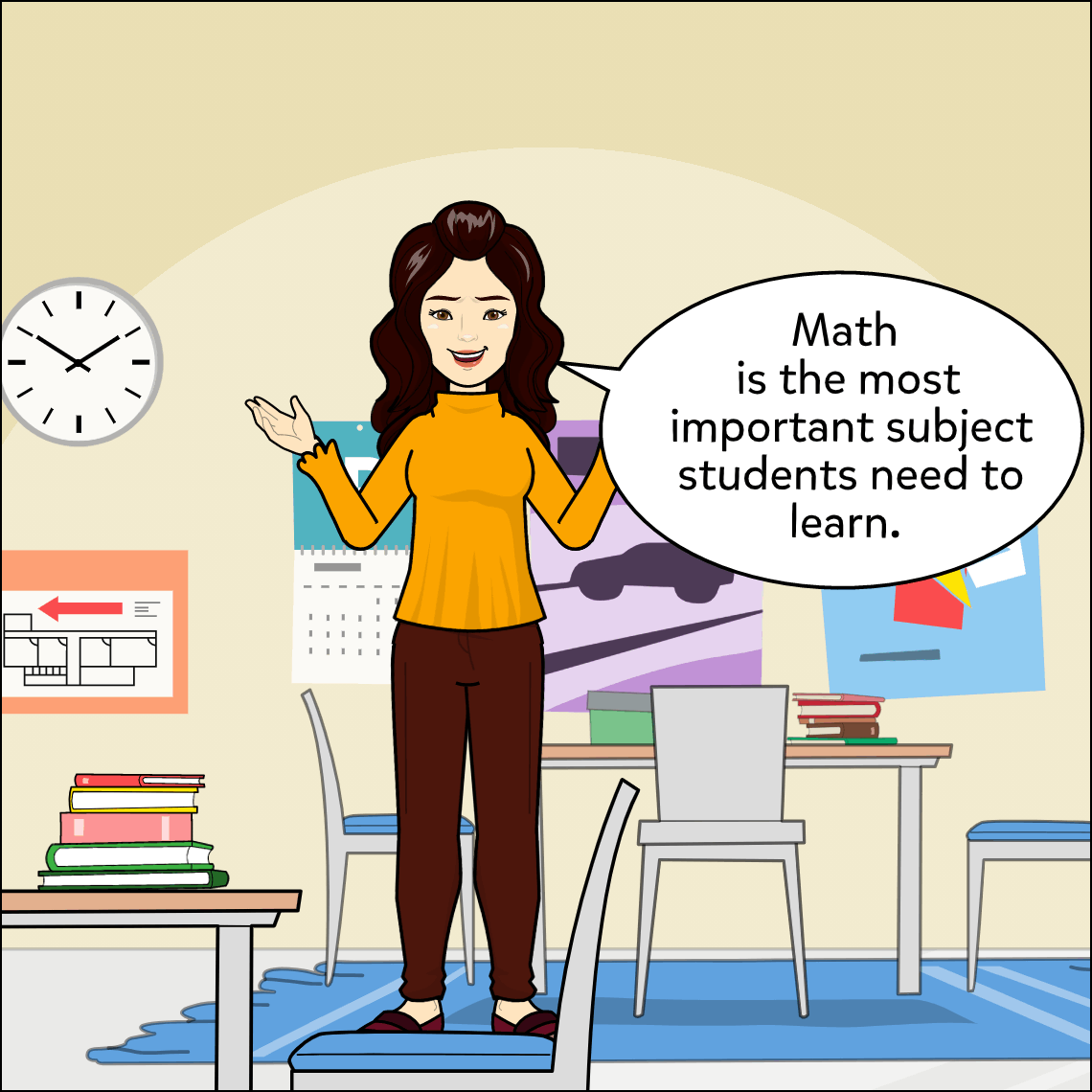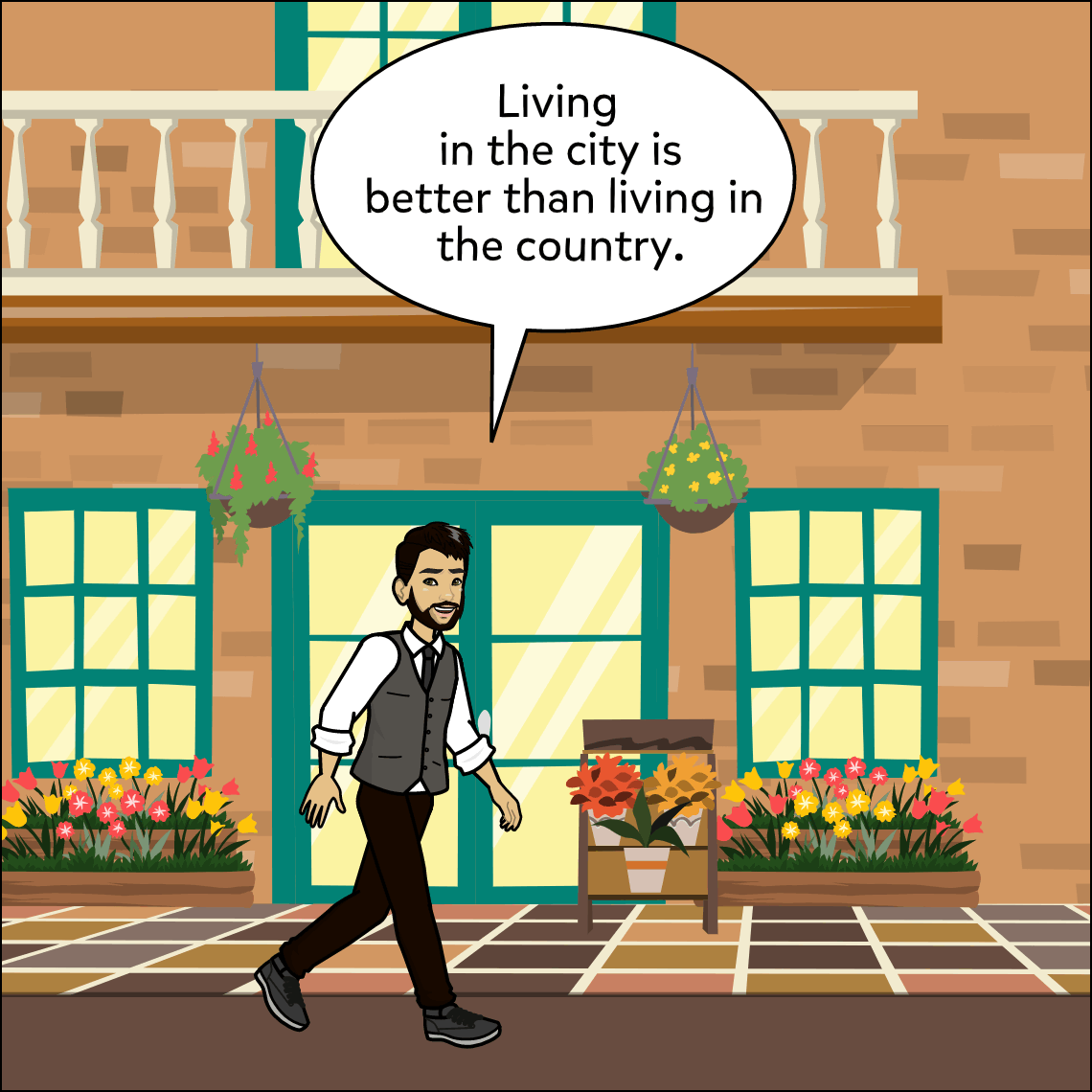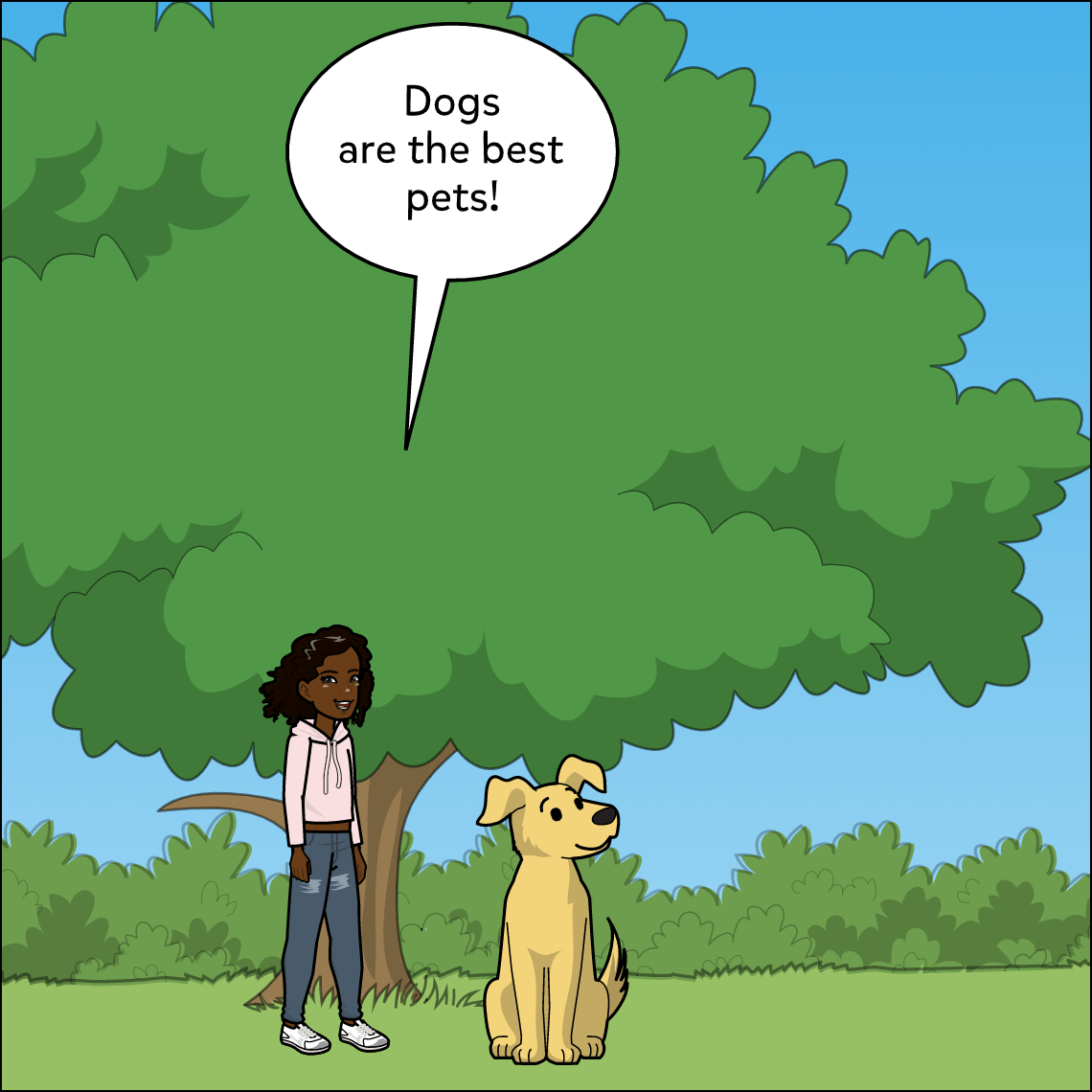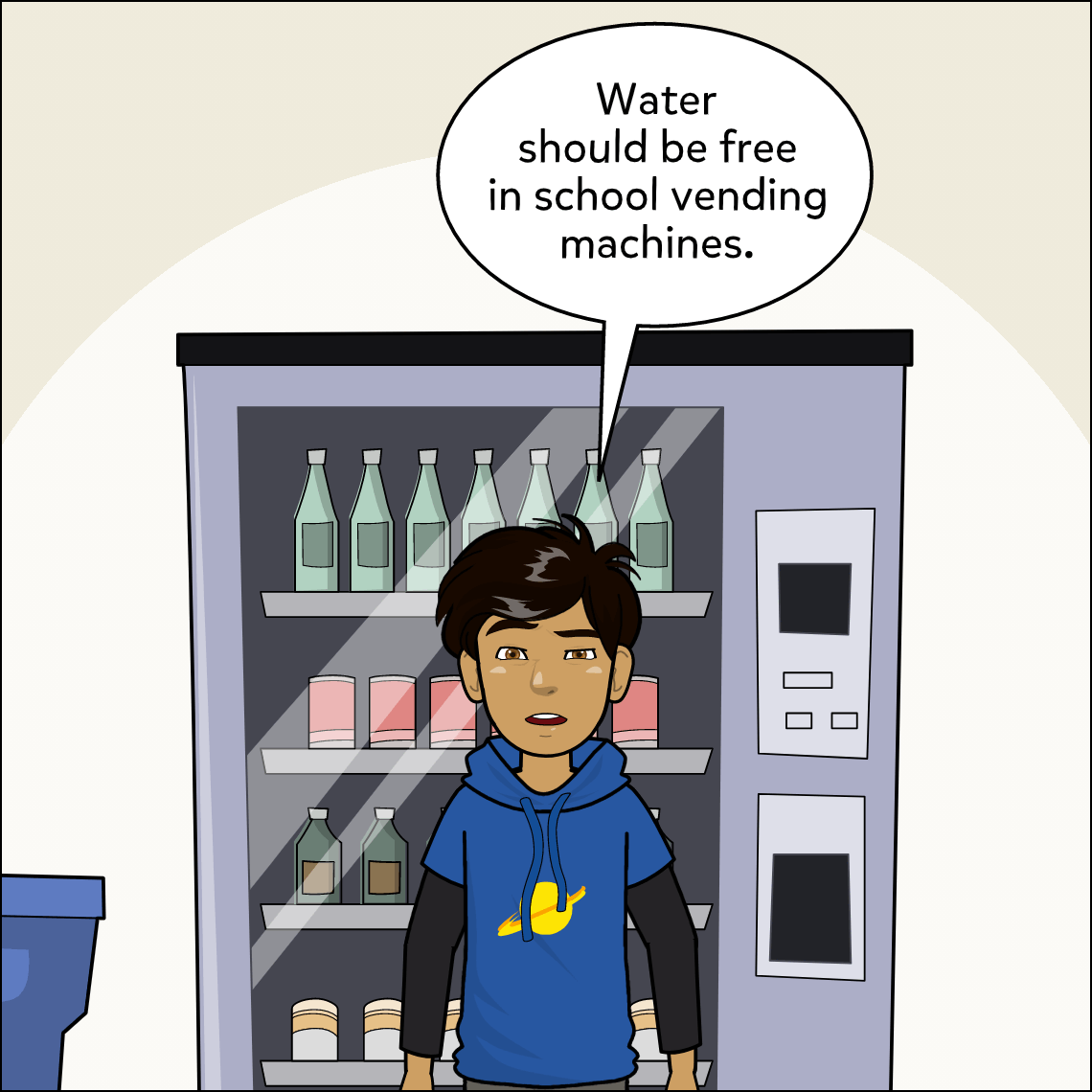 Hook:
Read and discuss Sample Comic #1.
Have students brainstorm reasons that support the opinion, "playing video games is a sport".
Students can talk in small groups and then share answers with the whole class.
Discuss how writers must use reasons and information to support their opinion or point of view.
Activity:
Show Sample Comic #2.
In pairs, have students choose one of the comic panels and list reasons to support the opinion presented.
After listing reasons, have each group share their results.
Discuss with students the importance of having strong evidence to support an opinion.
Closure: Read a short opinion article of high interest to students and have students notice the reasons provided by the author to support the opinion.
Differentiation:
Provide graphic organizer to brainstorm thoughts.
Allow students to use speech-to-text feature.
Provide opinion article at student reading level or read aloud.
Allow students to work with peer model.
Provide sentence frames for students to use (ex: ____ is the best ____ because _______.).