Subject: Math
Lesson Length: 30 - 40 min
Topic: Ratios & Proportional Relationships- Defining Ratios
Grade Level: 6
Objective: Critical thinking, Explanation
Standards: CCSS.MATH.CONTENT.6.RP.A.1
Brief Description: Students will define the meaning of a ratio and provide several examples using real-life scenarios.
Know Before You Start: This is an introductory/beginning concept lesson. Students need little to no prior knowledge of ratios.
Comic 1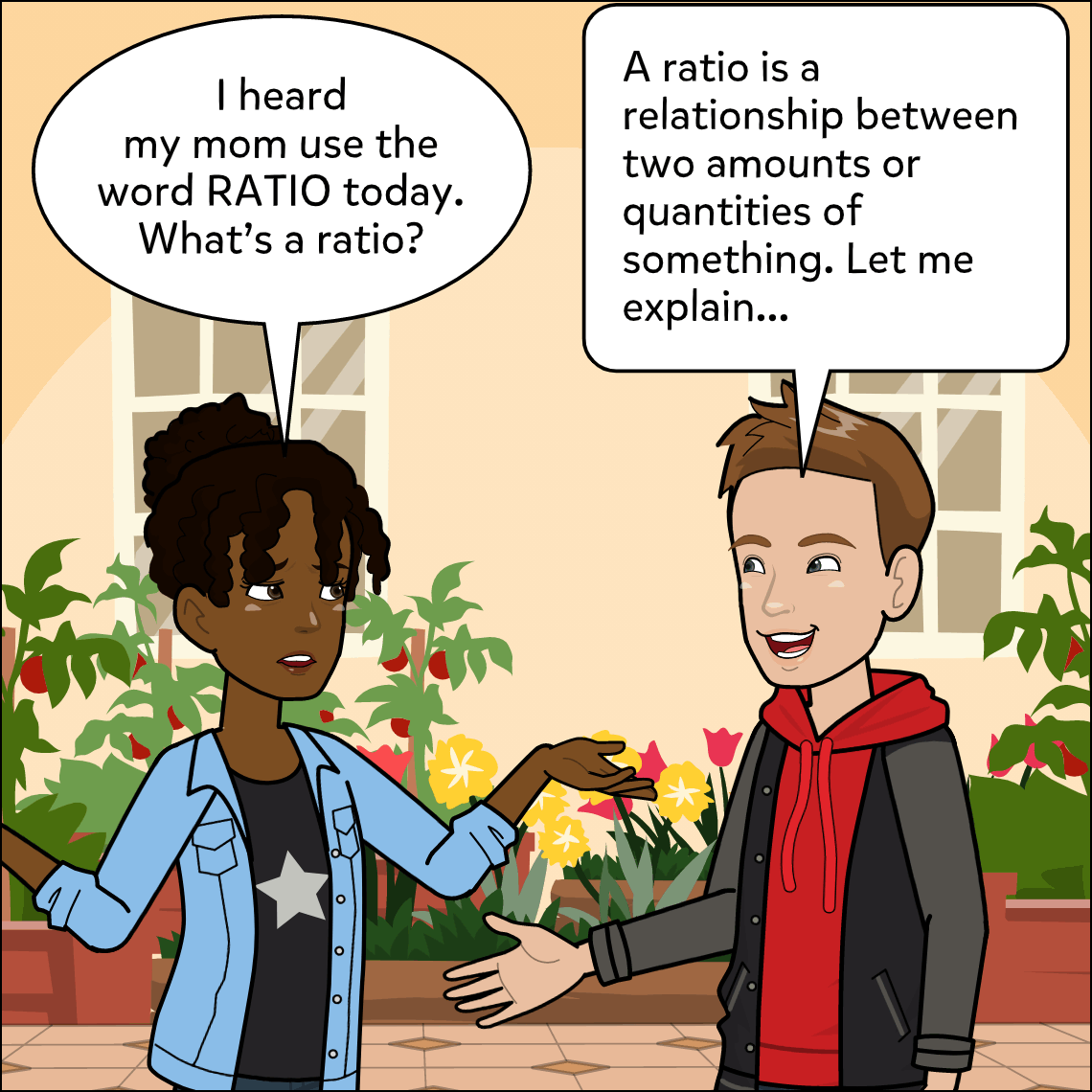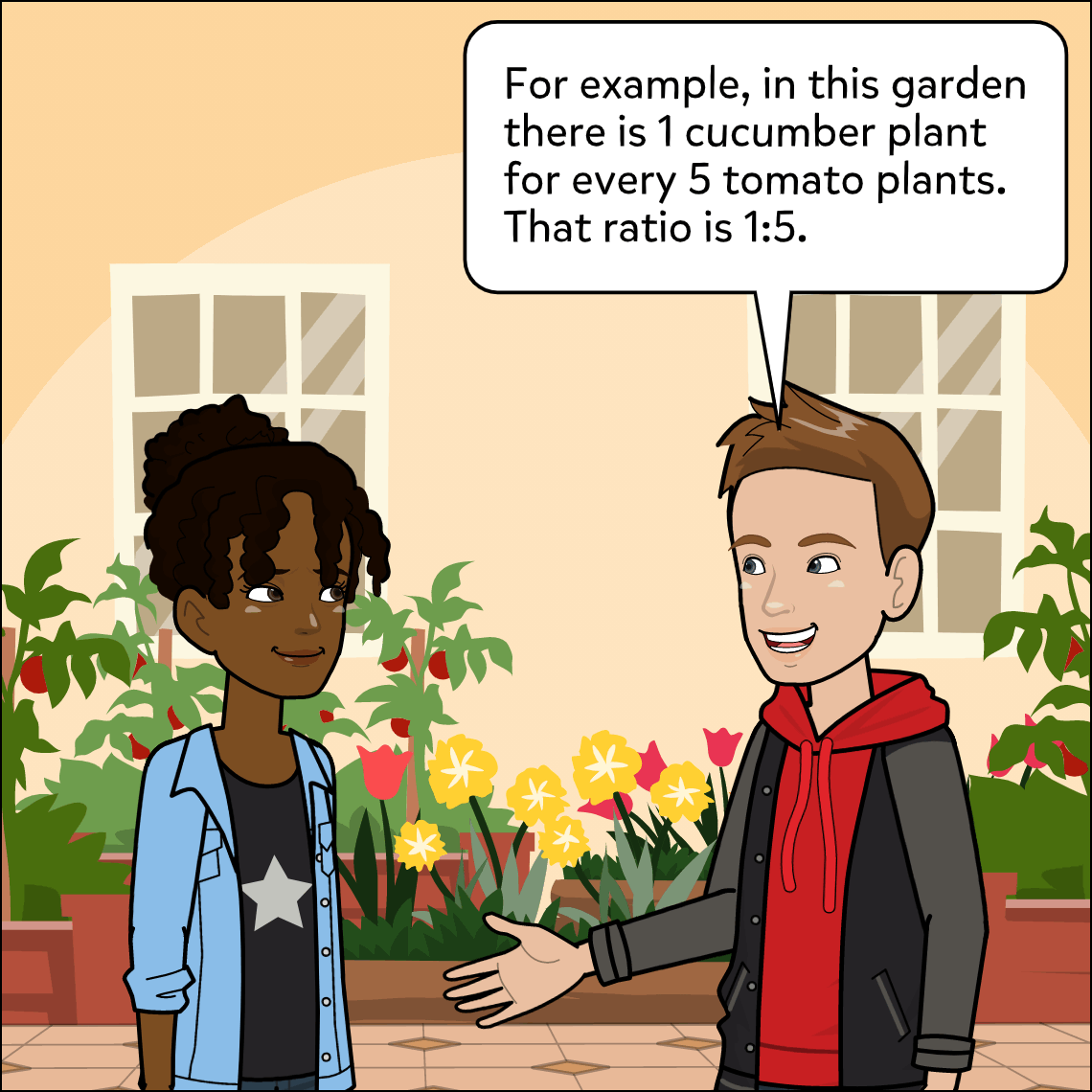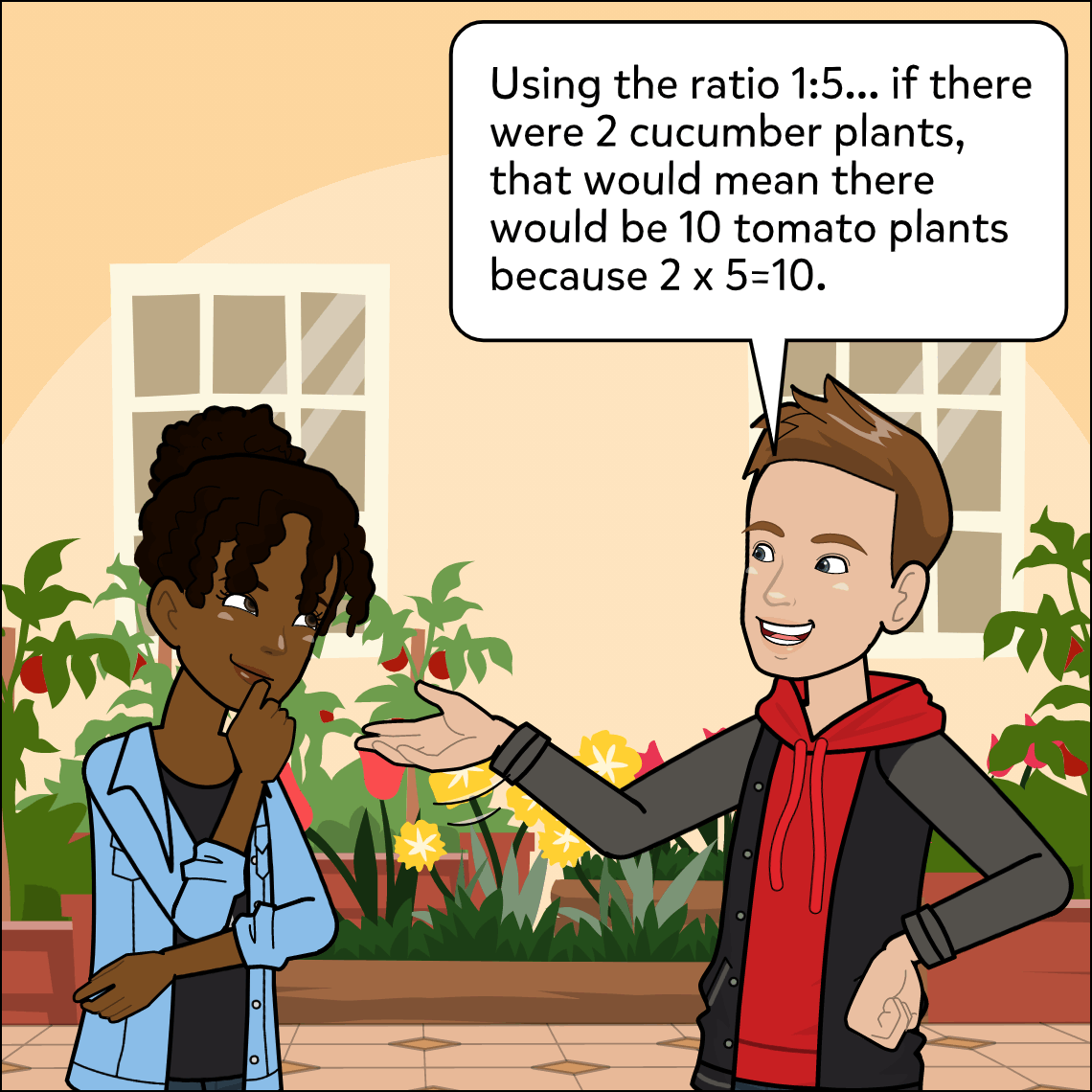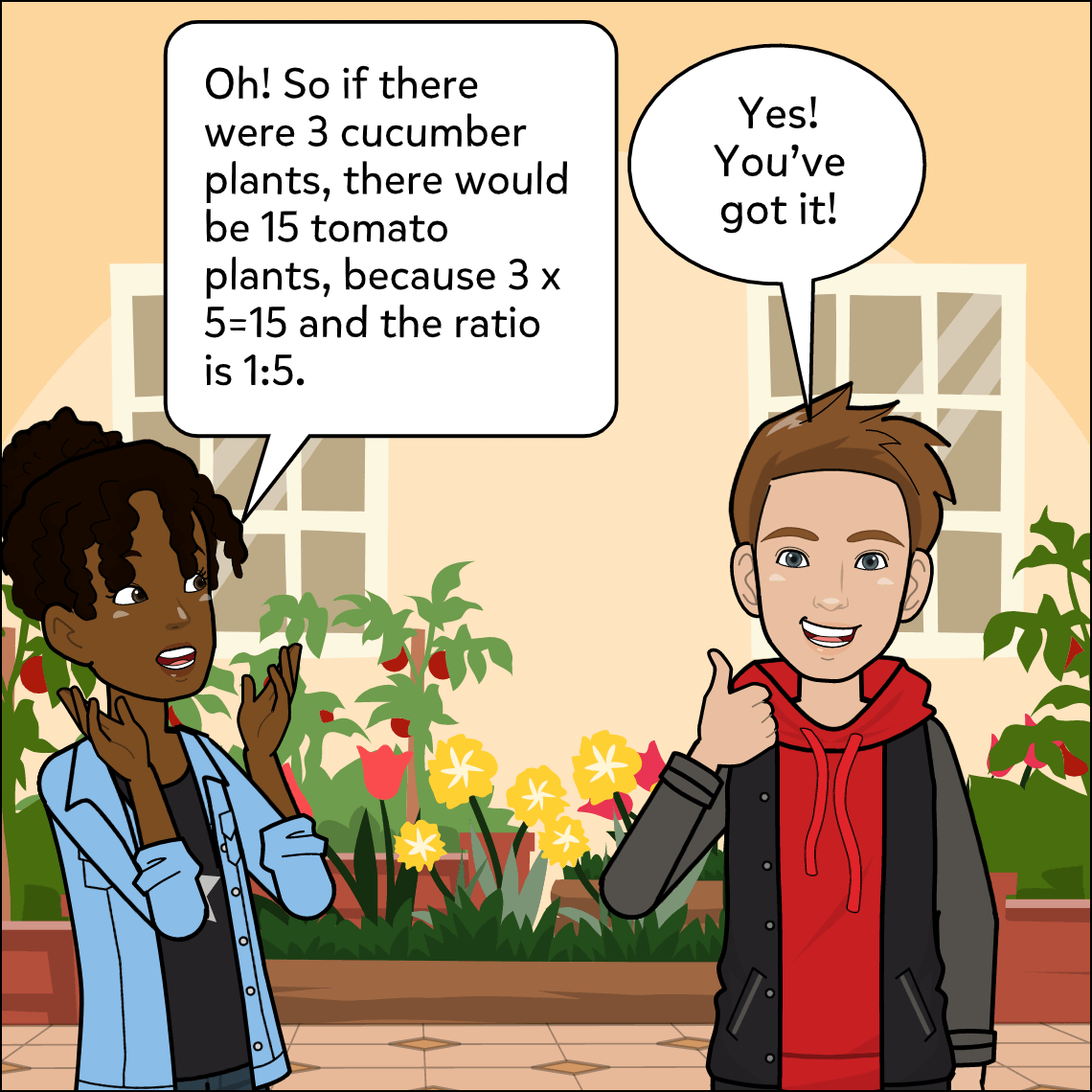 Comic 2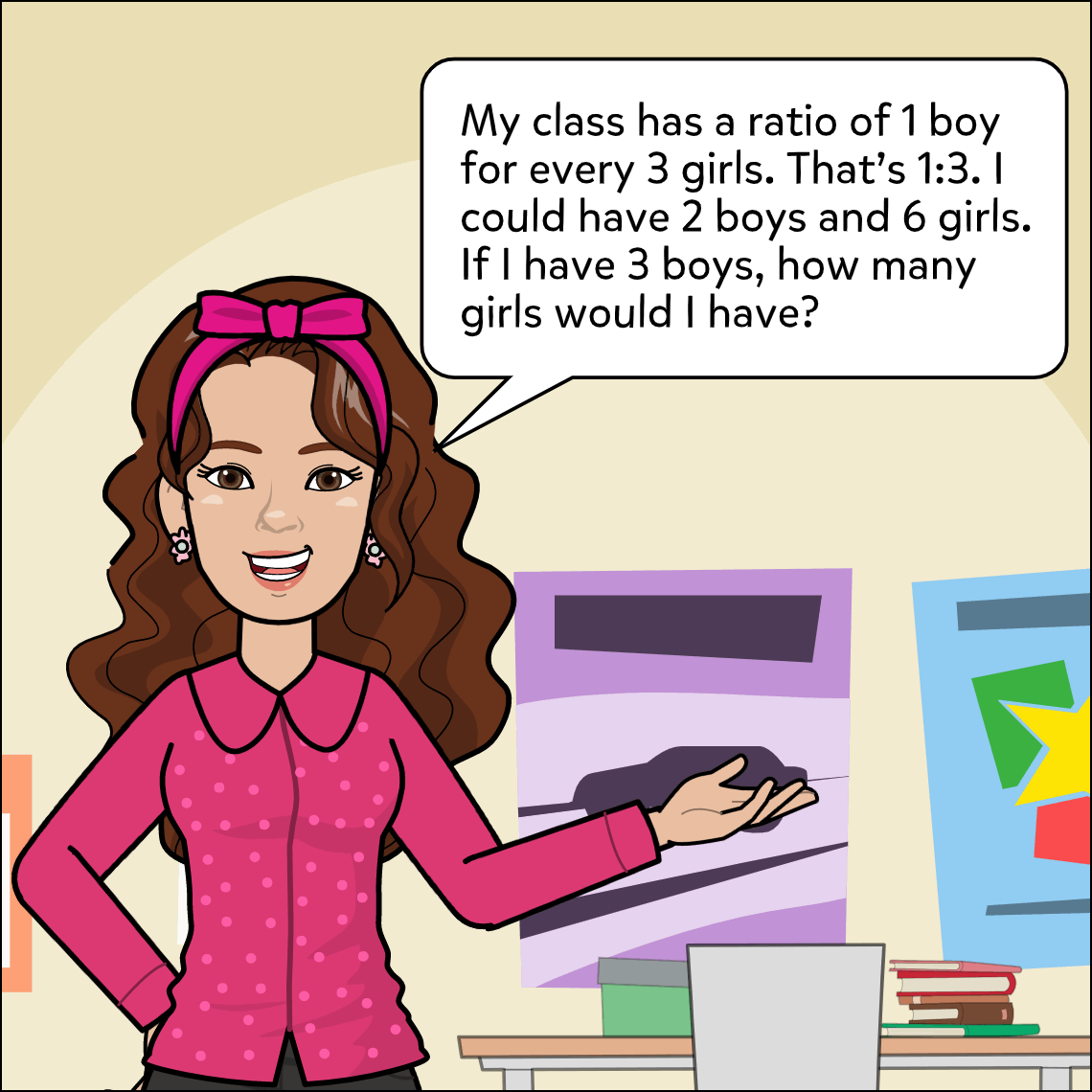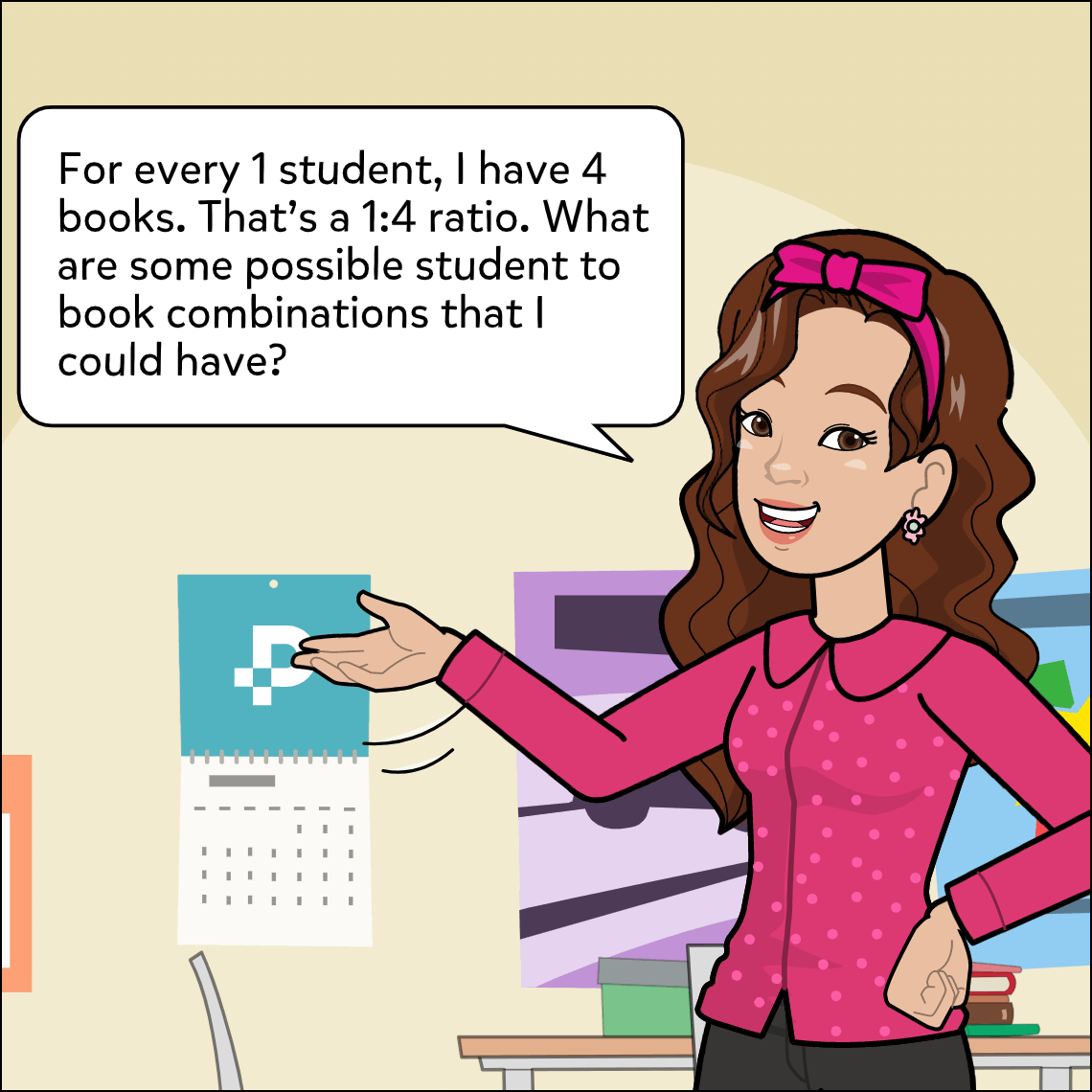 Hook: Look at the first sample comic. Discuss what ratios are based on the comic.
Activity:
Explain that ratios are a relationship between two numbers
Students should take time to practice figuring out ratios based on the second set of sample comics

Discuss the strategies used to solve the ratios (table, diagram, etc)

Students will create a comic with 4 frames

The first frame will provide a definition of what a ratio is
The next 3 frames will feature a different ratio scenario and explanation, using at least 2 characters.
Closure: Explain what a ratio is using one of your own examples.