Subject: Math
Lesson Length: 30 - 40 mins
Topic: Operations & Algebraic Thinking- Factors pairs/ Prime or Composite Numbers
Grade Level: 4
Standards: CCSS.MATH.CONTENT.4.OA.B.4
Brief Description: In this lesson, students will learn about prime and composite numbers and their factors.
Know Before You Start:
This lesson is a great introduction to prime and composite numbers.
Pairs of dice will be needed.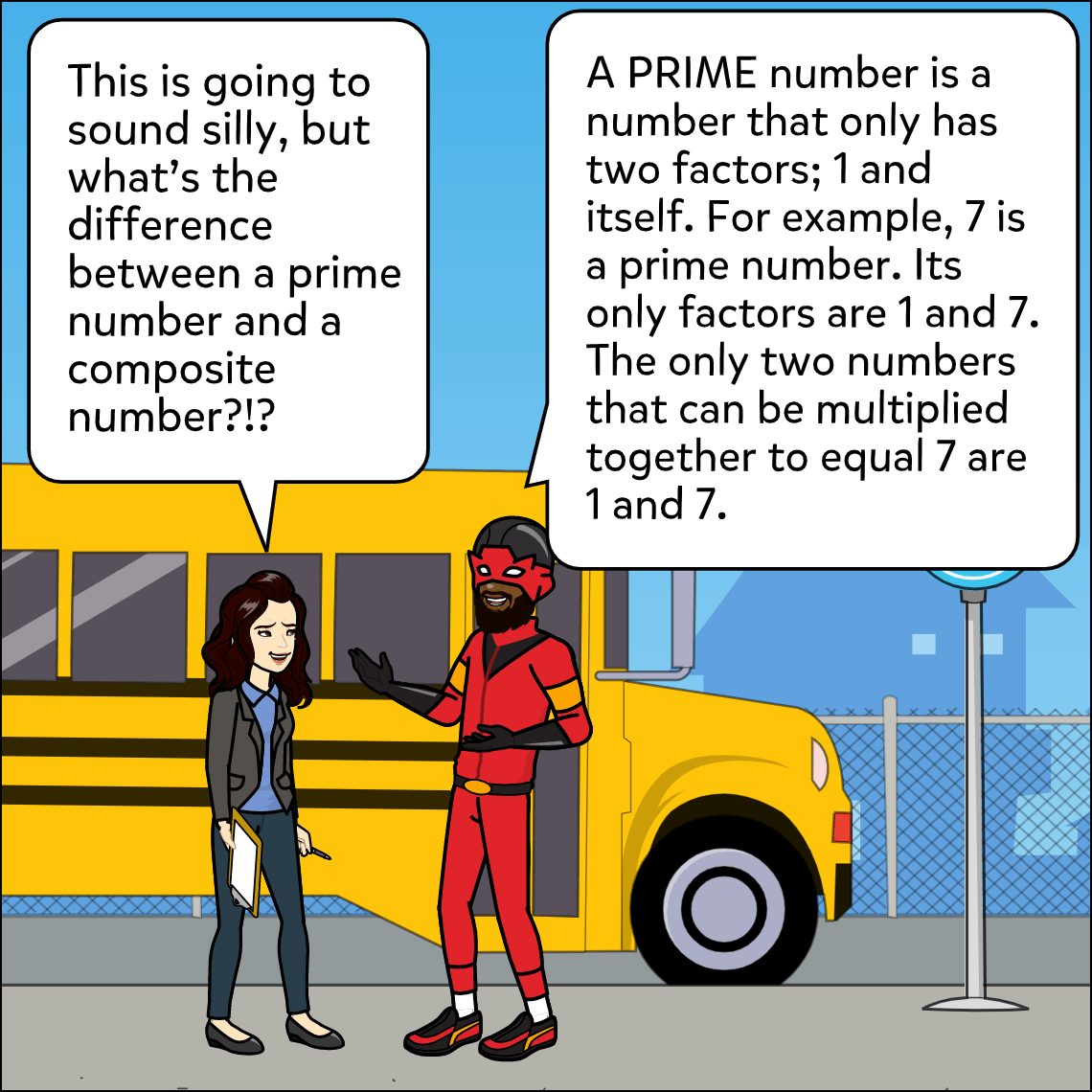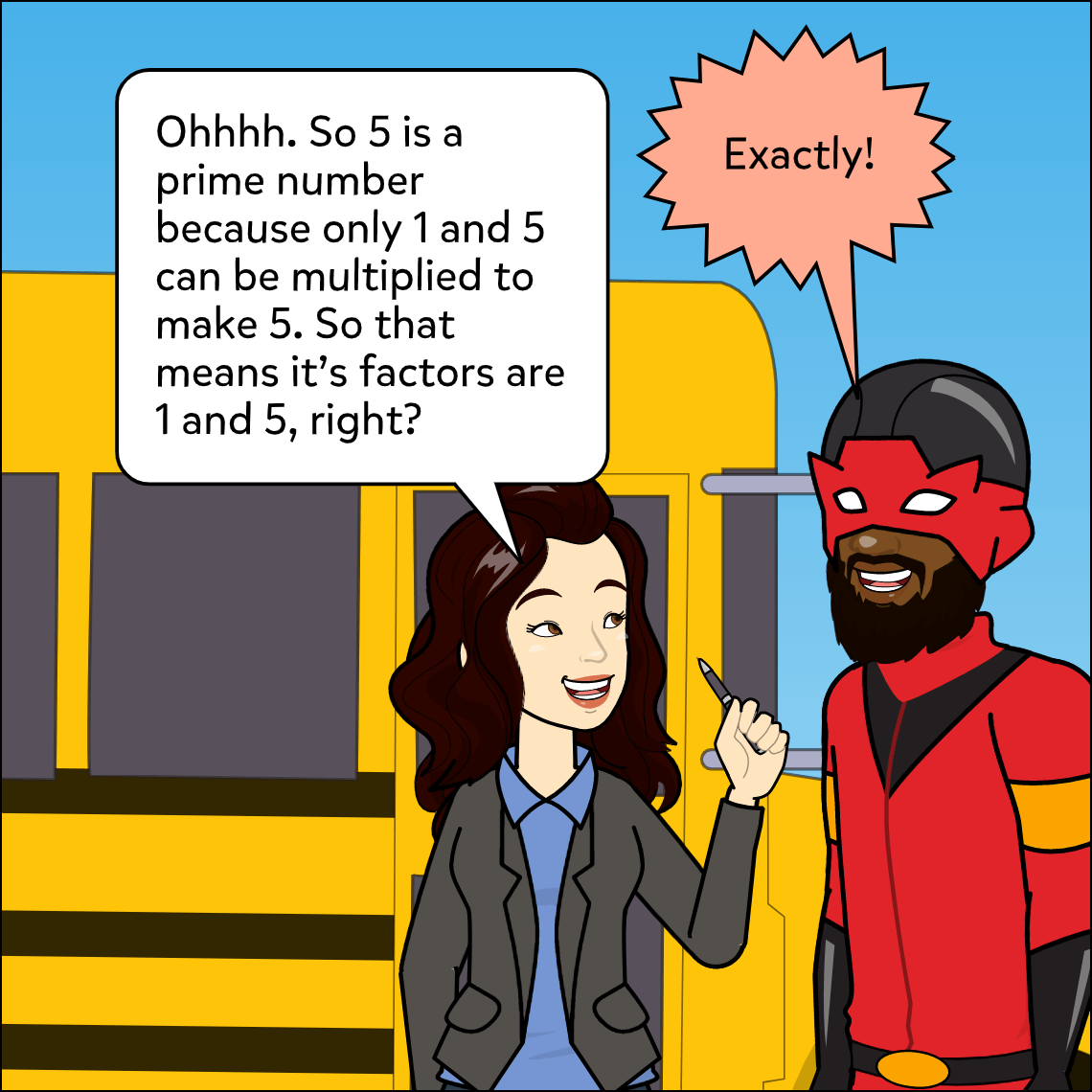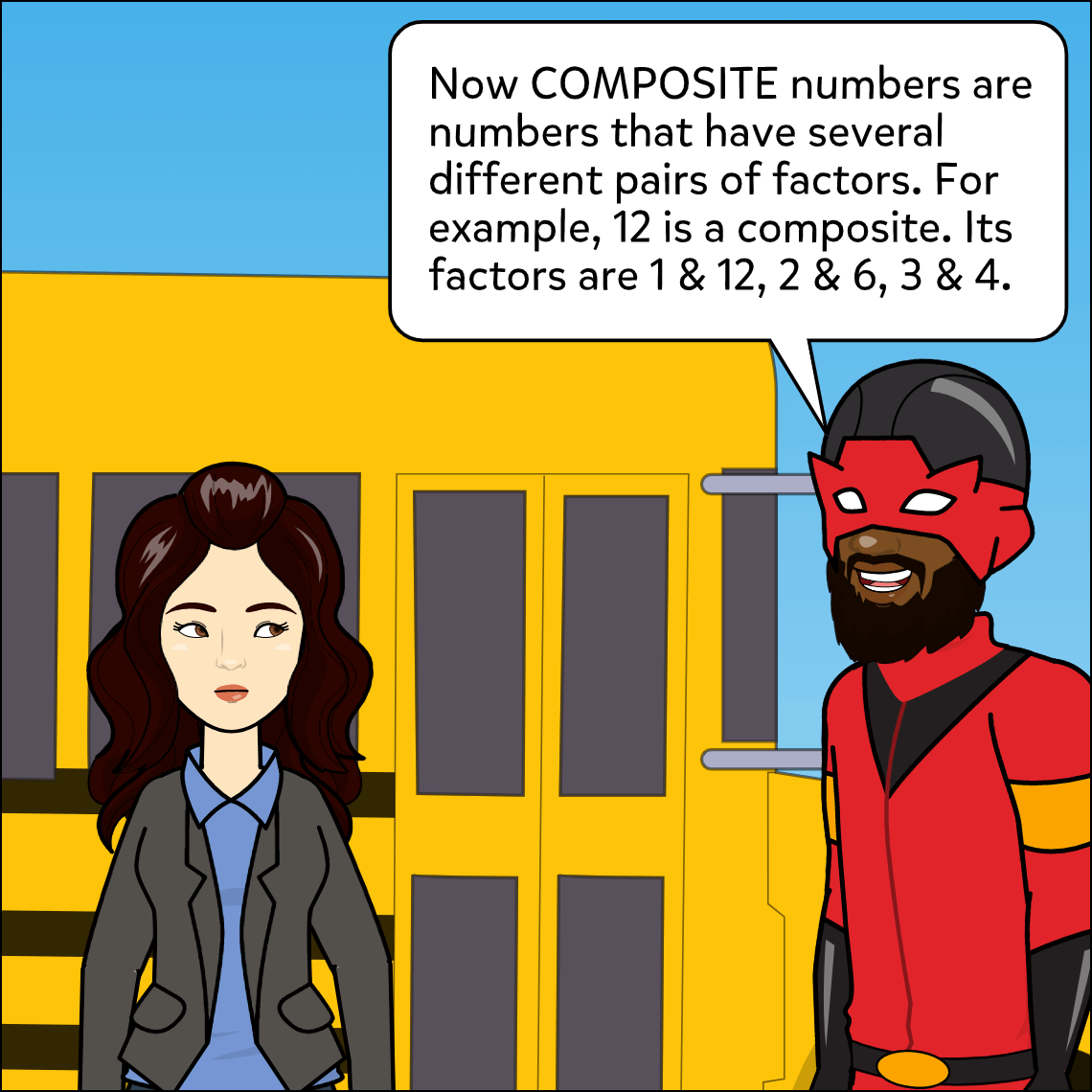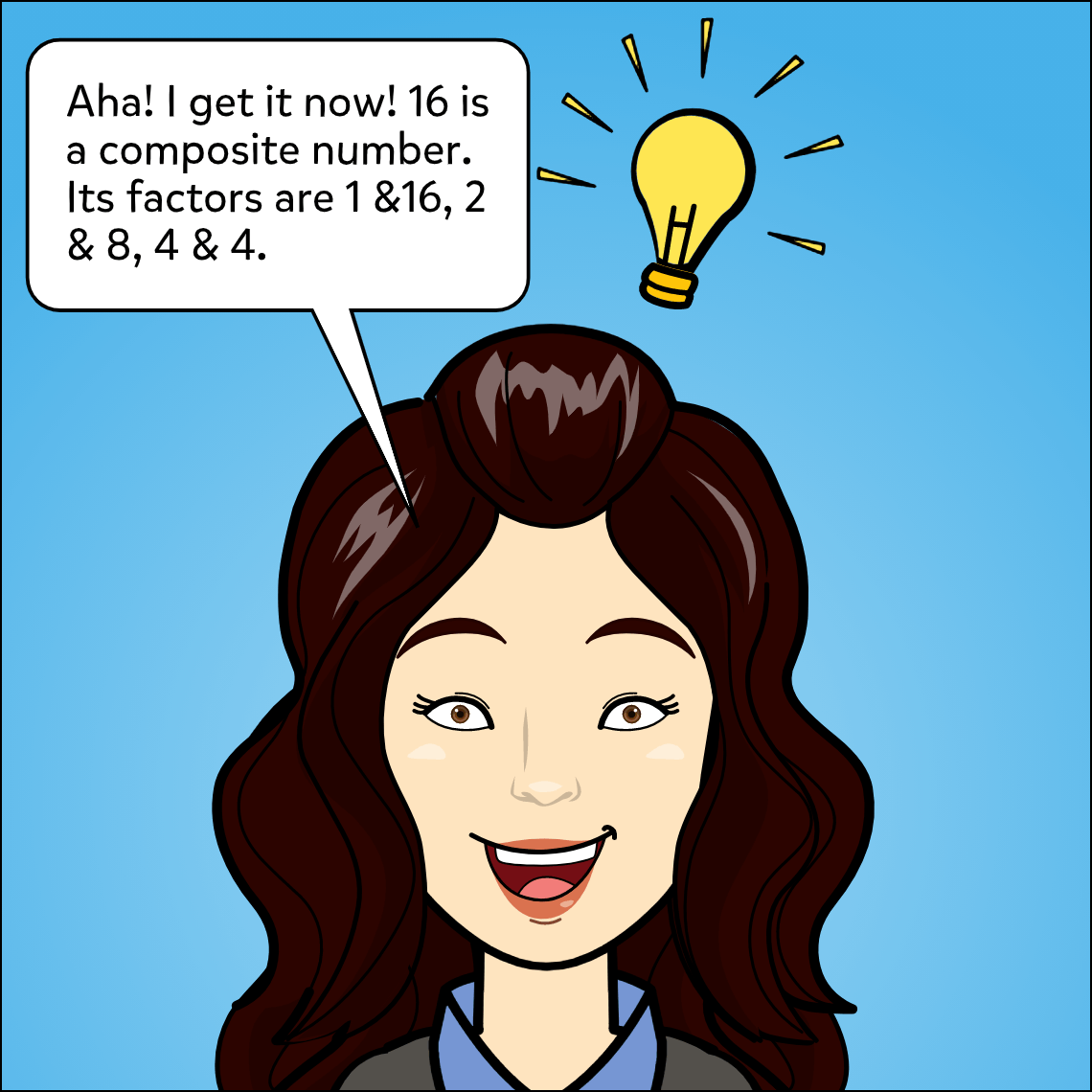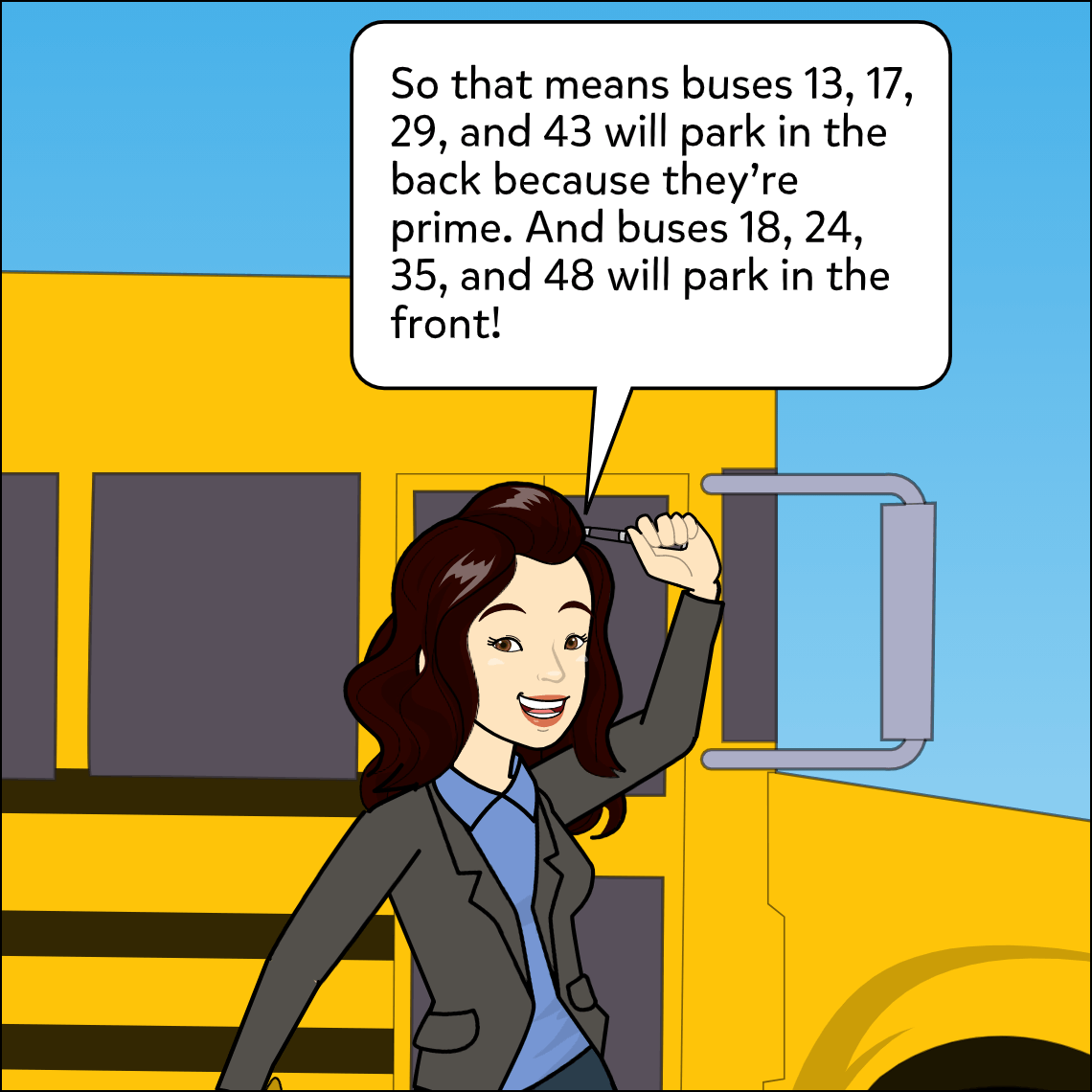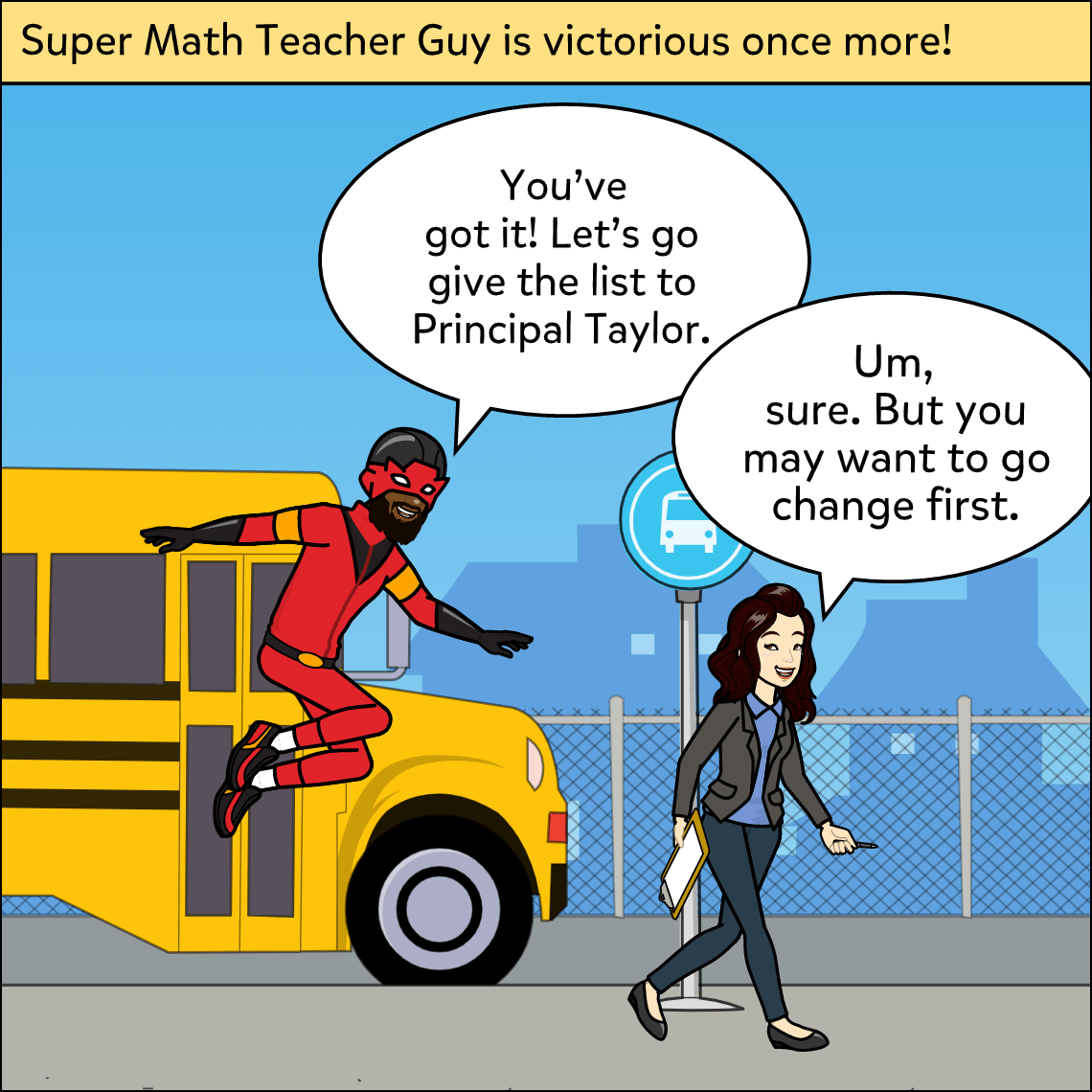 Hook:
Read and discuss the sample comic. What's the difference between a prime and composite number? Is Maggie correct about the buses?
Practice finding the factors of prime and composite numbers as a class.
Next, have students work in pairs, taking turns providing numbers for their partner to determine the factors of. Is the number prime or composite?
Activity: It's time to create Prime and Composite Number Comics.
Give each student a pair of dice
Have them roll the dice to create a two digit number (one number from each die)
Students will now create a 4 frame comic

In the first frame, students will explain the difference between prime and composite numbers by providing a definition/explanation in their own words.
In each of the following comic frames, students will share the number they rolled, determine if it is prime or composite and provide the factors.
Students will repeat this process for 3 separate numbers.
Closure: Have students share their favorite frame with a partner.
Differentiation:
Provide definition of prime and composite numbers for students.
Provide a prime and composite number chart.
Provide sentence stem: ____ is a prime/composite number because _______.
Allow students to work in pairs.
Allow students to use speech-to-text feature.
Resources: Comic to print or display: Comic 1.