Subject: ELA (English Language Arts), ESL/ELL (English Language Learning)
Lesson Length: 30 - 45 mins
Topic: Multiple-meaning Words
Grade Level: 3, 4, 5
Objective: Explanation
Standards: CCSS.ELA-LITERACY
Standards:
Determine or clarify the meaning of unknown and multiple-meaning words and phrases based on grade level reading and content, choosing flexibly from a range of strategies.
Language Objective: Explain the differences in use of words or phrases with multiple meanings.
Brief Description: Students will learn about and practice multiple-meaning words in comic book style.
Know Before You Start: This lesson can serve as an introduction or review of multiple-meaning words.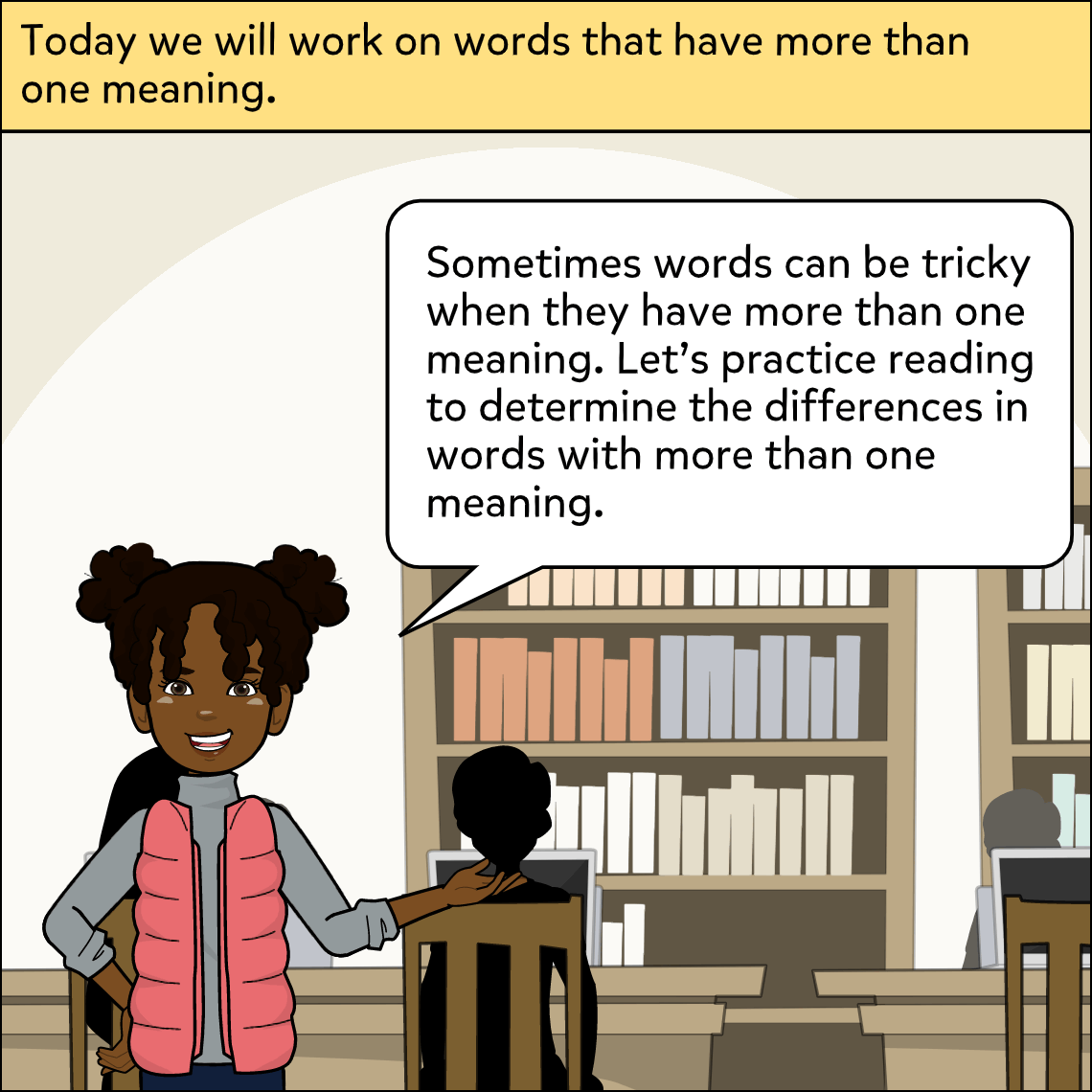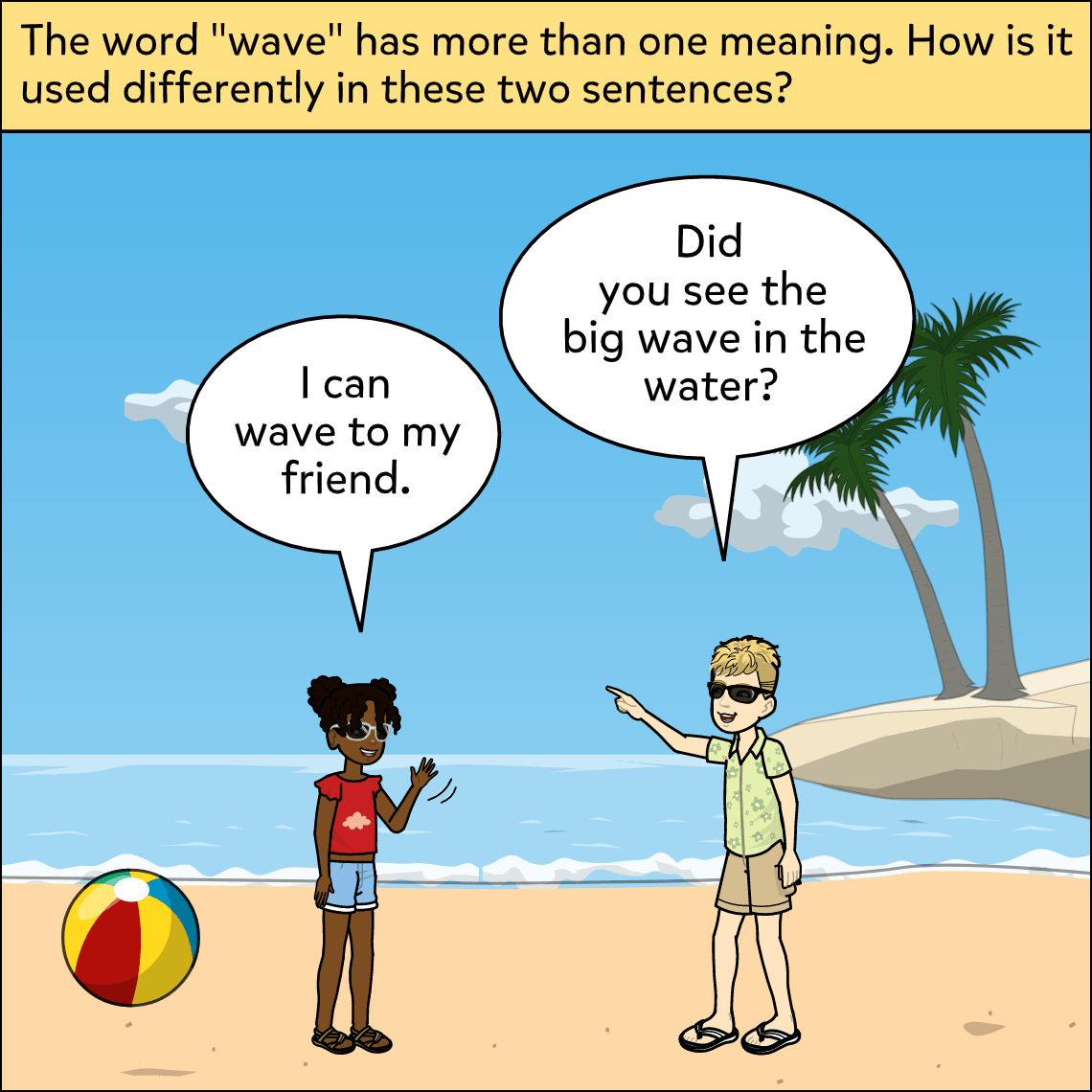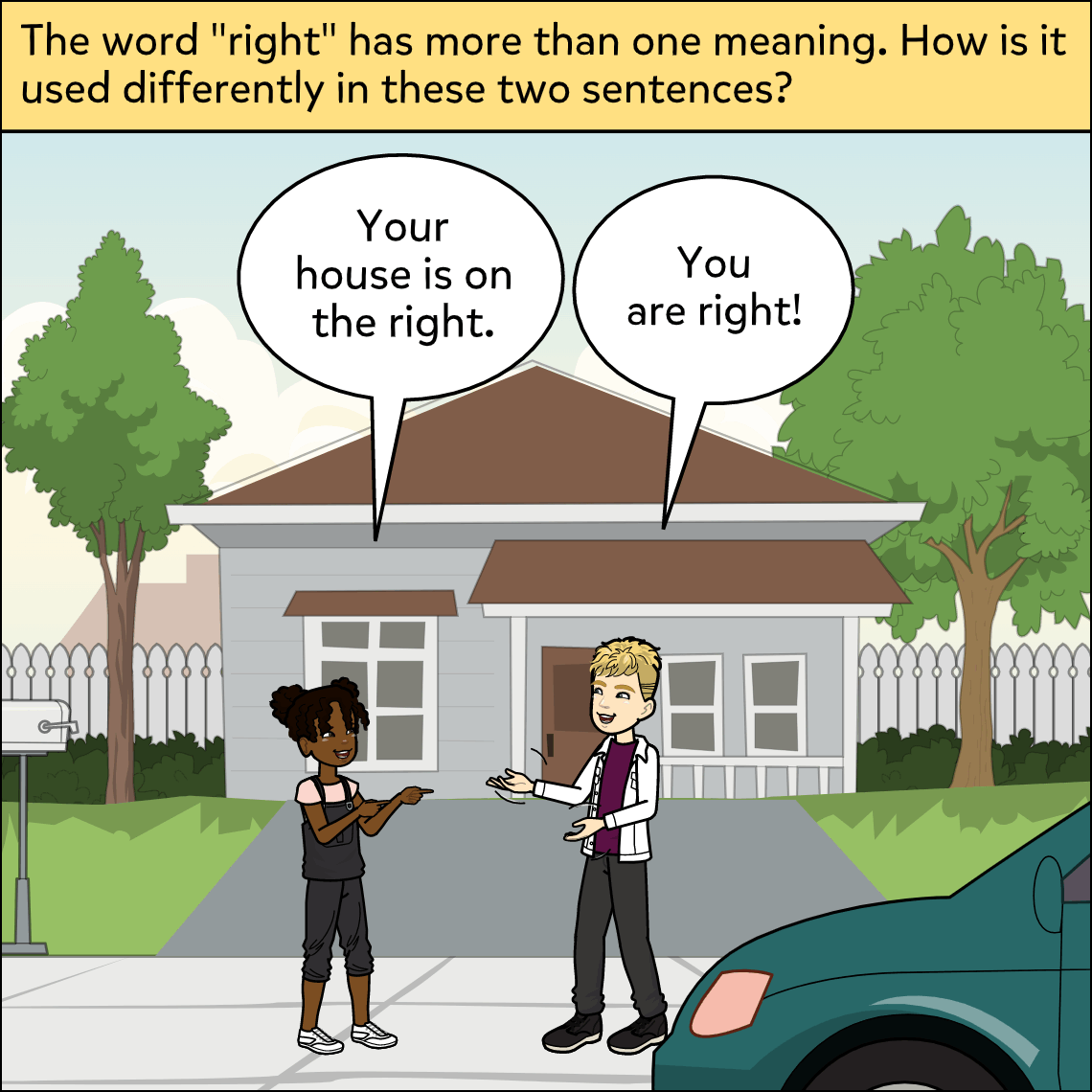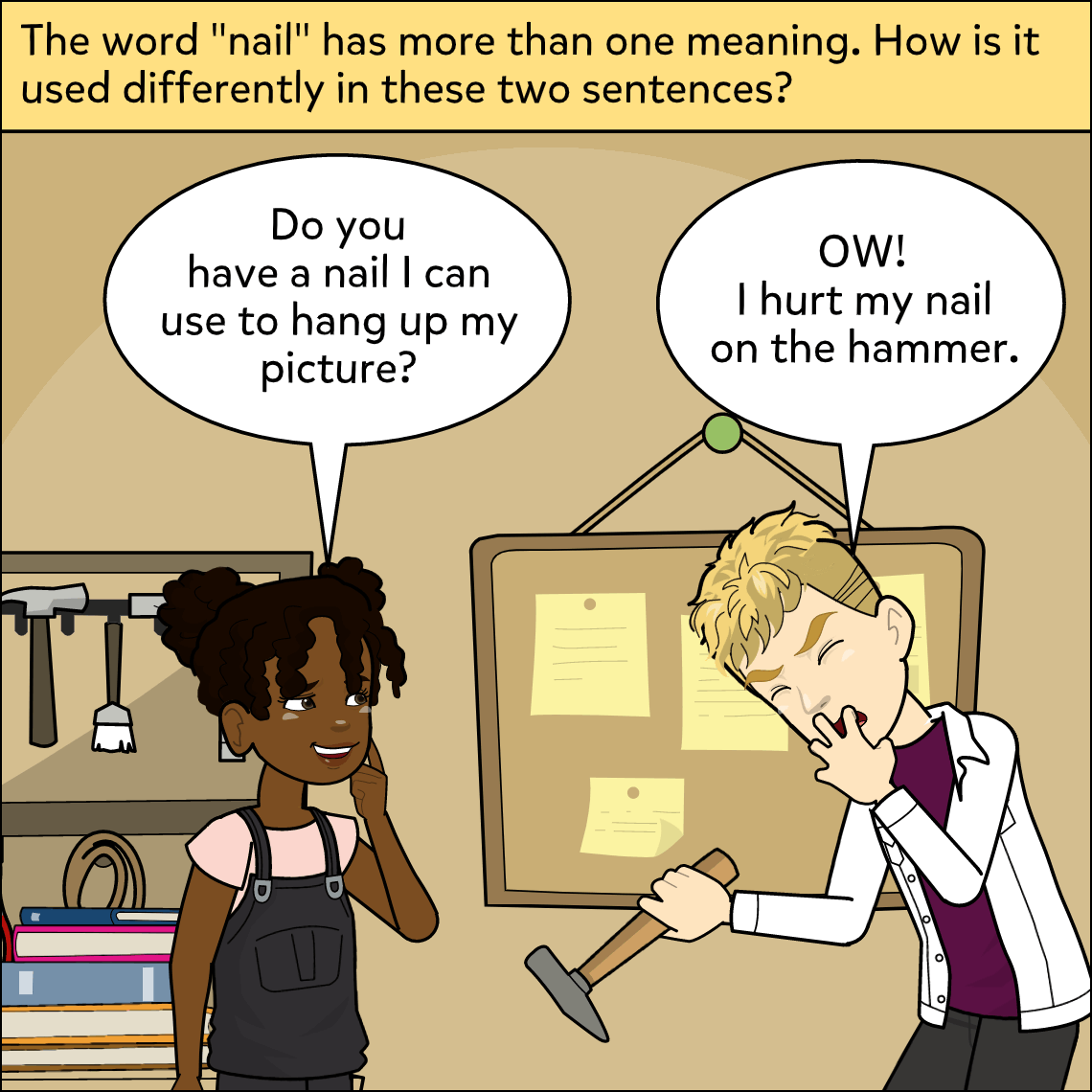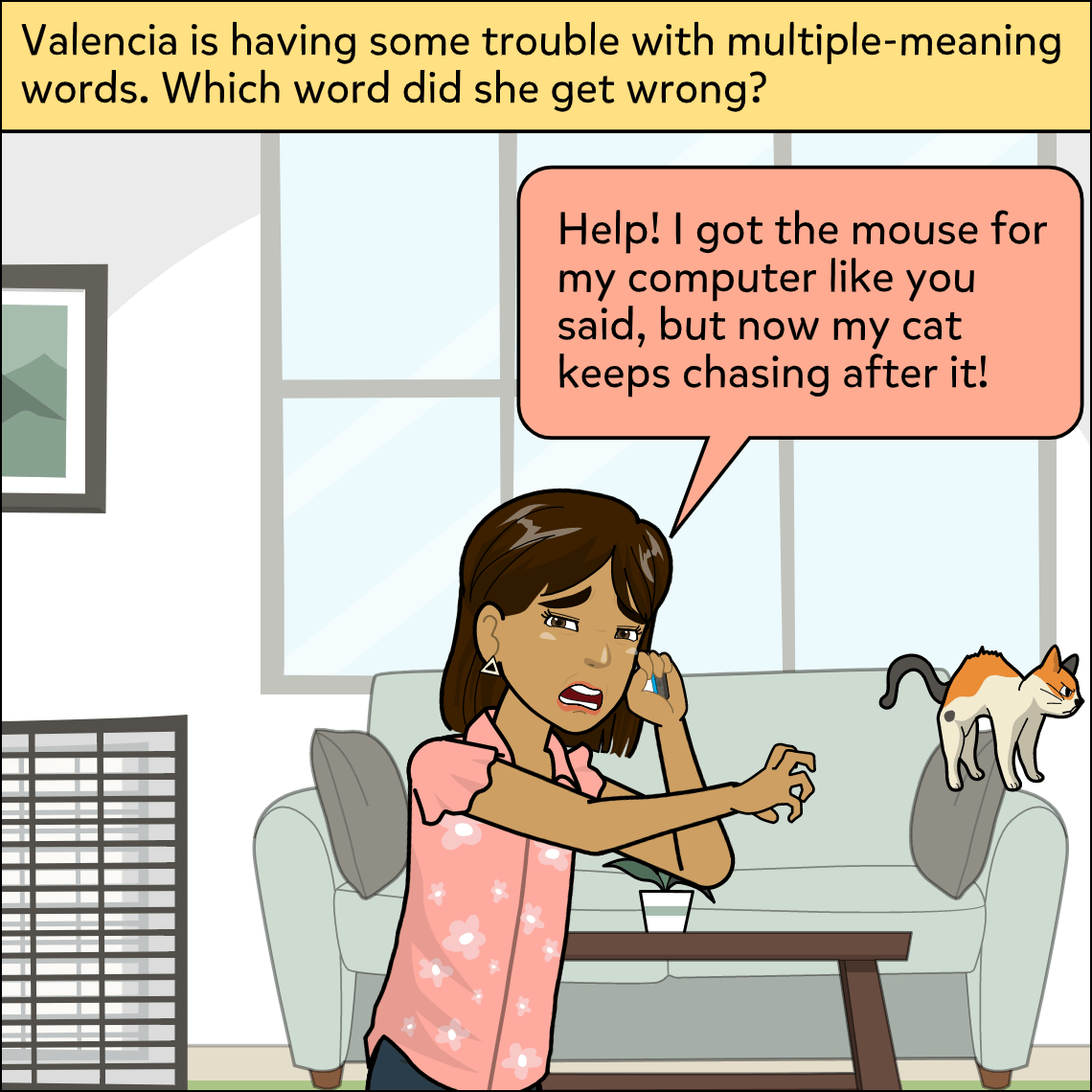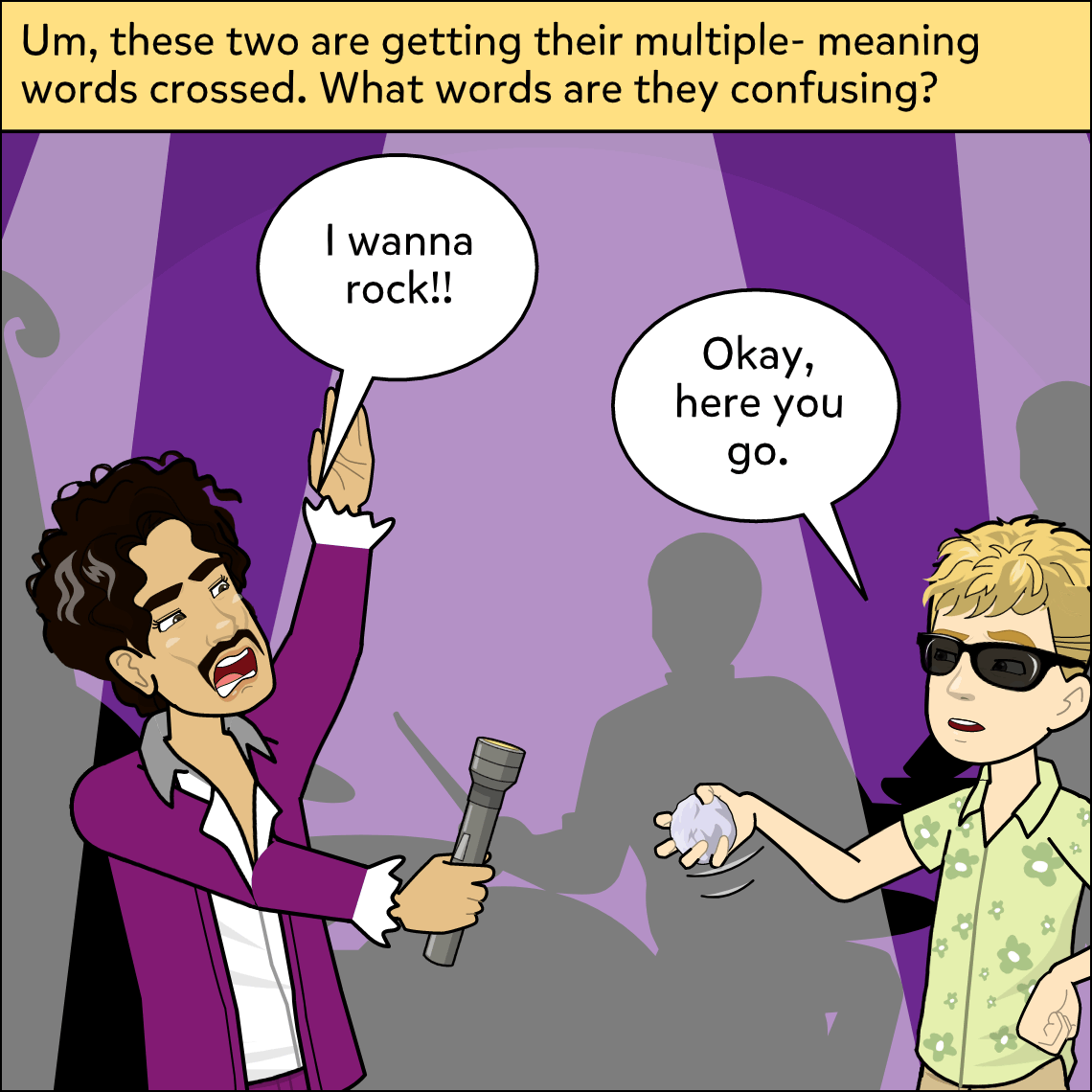 Hook: Read and discuss the first two panels of the sample comic. Explain that the word "wave" can mean more than one thing. What does the word wave mean in each sentence? Can they think of any other words that have multiple meanings?
Activity:
Read through the comic in order to figure out the meanings of multiple-meaning words. This can be done on paper independently, with a partner, or as a whole class.

Extension: Using the sample comic as a guide, have students create their own multiple-meaning word comics. The funnier the multiple-meaning, the better.
Closure:
Discuss the importance of understanding words with more than one meaning.

Ask students to look out for multiple-meaning words while they are independently reading.

Throughout the week, introduce 1-2 words a day that have multiple meanings to reinforce what they've learned.
Differentiation: Adapt this lesson by using more complex or simple sentences as needed.
Resources:
Comic to print or display:

Comic 1

.